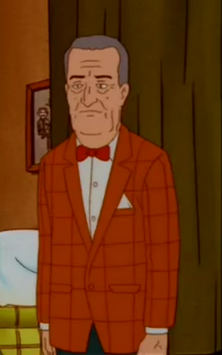 Jerry Popper
is a character that appeared in "
Now Who's the Dummy?
" and later in "
Manger Baby Einstein
." He is a ventriloquist and the former owner of
Chip Block
, All American. He also doesn't like living at 
Garrity & Sons Nursing Home
due to a nurse who keeps stealing everything that belongs to him. He was originally voiced by the late Tom Poston.